Need a new food processor? Want to try a rotisserie without investing the money? How about a juicing machine?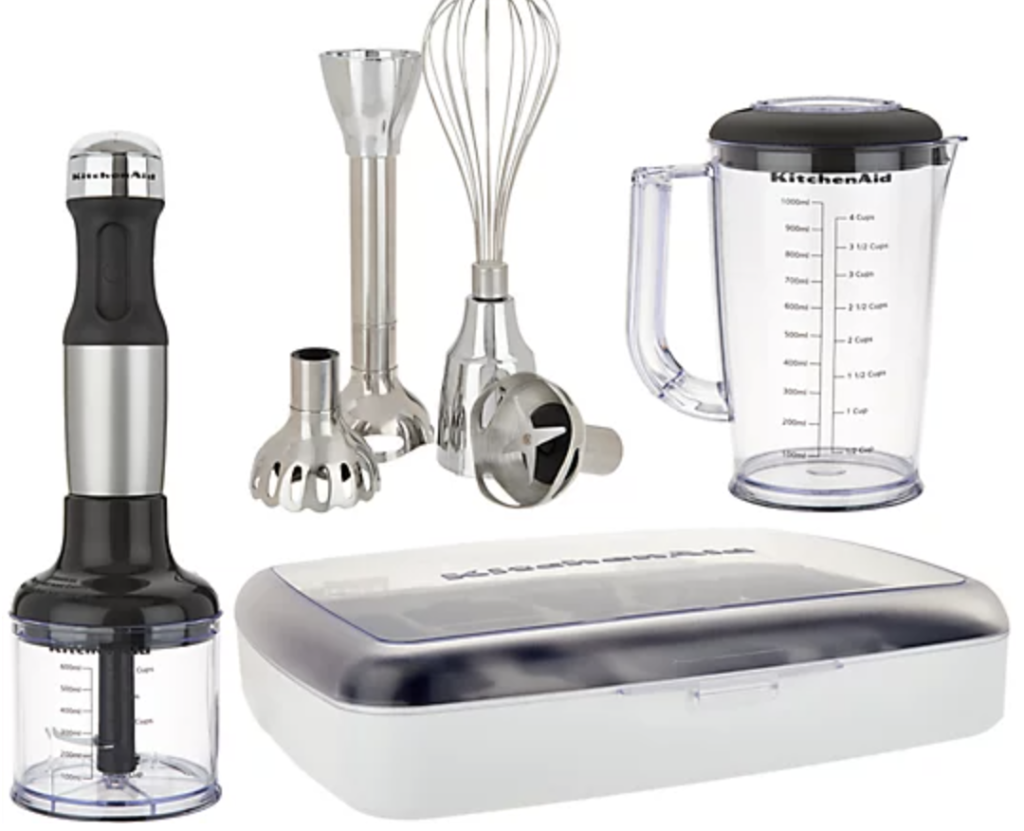 You don't need to spend money to upgrade your kitchen with a wide variety of cookware, cooking gadgets, dishes, utensils or table decorations. Think of all the people who received kitchen items as wedding gifts that are still in the box, or who made impulse buys watching a home shopping channel they used once and have sitting under the counter.
With a swap party, you can get rid of items that have been sitting in your cabinets, pantries and drawers for years, and pick up new items you've been wanting to try.
In-Person or Virtual?
Depending on the friends and family you're going to invite, you can hold an in-person swap event, or hold the exchanges virtually. As the organizer, you'll need to create a list (use a spread sheet), putting everyone's items on display. This lets you friends see who has what, and who they should contact for a swap.
Some friends who can't make the party will be happy to give you a box of items if you come by and take the extra clutter off their hands. Offer to take any leftover items at your home to Goodwill after the party so no one's stuck lugging items back home.
Make it a Fun Event
Make your swap an event by inviting everyone over at a time that's convenient for the group and offering plenty of good food and drinks. Have your kitchen ready to let people demonstrate what they're giving away. Have some extra extension cords or power strips available so you won't have any trouble plugging in multiple items at once.
Allow Sale Items
In addition to trades, some people will want to sell their more expensive items. Let folks advertise a few items for sale, but encourage them to steeply discount them.
Prime the Pump
Jog everyone's memory about what they might have around the kitchen that others would want by providing a list of items. Some folks might want basics for kids heading off to college, or more interesting gadgets to expand their cooking and baking options. Put the following on your list:
•Blenders
•Juicers
•Food processors
•Rotisserie ovens
•Toaster ovens
•Slow cookers
•Cake mixers
•Microwave ovens
•Panini and waffle makers
•Hand blenders
•Coffee makers
•Toasters
•Bread makers
•Indoor and outdoor barbecues, grills and griddles
•Pots, pans, woks
•Dining, serving and cooking utensils
•Serving and dining dishes
•Salad spinners and bowls
•Glassware and cups
•Pitchers
•Plastic storage containers
•Knives
•Punch bowls
•Tableware (cloths, napkins, candles and holders, decorations
•Cutting boards
•Strainers
•Bakeware (especially muffin tins)
•Cookbooks and recipe cards
•Kids items
Add a Special Guest
Look into hiring a local registered dietitian to attend your party for a Q&A session that lets your guests ask questions about their diet and health needs. Your dietitian can also give ideas for using the various gadgets you're swapping and healthy recipe tips.
Expand the Idea
If your party is a success, ask if anyone is interested in a sports/fitness equipment swap. People will flock to a children's items recycling party. Why not trade clothes and shoes? Don't forget home and garden items.