There's little guesswork in measuring a room for a bed, thanks to standardized manufacturer sizing. In order to help consumers match mattress pads, sheets and comforters to their mattresses, mattress and bedding manufacturers sell mattresses and accessories in standard sizes.
Dimensions vary by country, but variations in any mattress type you buy (for example, Queen size) will be in inches, not feet. For all intents and purposes, if you have the dimensions of the area where you wish to place a bed, you should be able to choose the right size bed for the space.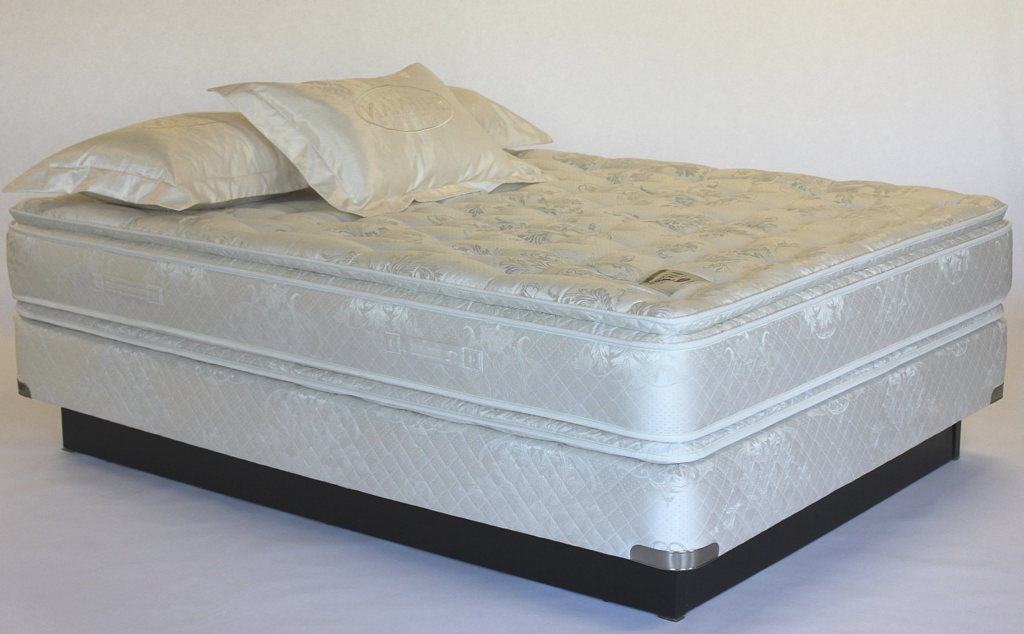 Dimensions Considerations
Bed sizes are usually designated as either twin, double, full, Queen or King, with variations of each. The bed sizes refer to the mattress size they're made to hold. Depending on what type of bed frame you buy, you may need to plan on several more inches than the mattress dimensions, on each side of the bed, to fit it into the space you have.
Industry Standards
The International Sleep Products Association lists the following dimensions for bedding at its website:
Twin – 38″ x 74.5″
Twin XL – 38″ x 79.5″
Full/Double – 53″ x 74.5″
Double XL – 53″ x 79.5″
Queen – 60″ x 79.5″
King – 76″ x 79.5″
California King – 72″ x 83.5″
Depending on where you shop, you might see bed sizes that include a twin extra long (popular in college dorm rooms), full extra long, super single, Olympic Queen, California Queen, Eastern King.
Buying the Right Size Bed
The key to purchasing any bed is to know what size mattress is will take. If you buy a bed that's too large for the mattress or vice versa, you'll have to make home-made adaptations to get the pair to work together or return the bed or mattress. In addition to the horizontal area of the mattress, you'll want to know its height.
Mattresses range in thickness, with a standard mattresses having a 9-inch thickness, high contour mattresses measuring 9 inches to 13 inches, and custom mattresses extending beyond 13 inches, according to the ISPA. Make sure your mattress won't stick out over the frame of your bed, cheapening the look of the combination.
Shop for beds and mattresses at the same time, if you can. If not, don't commit to a bed or mattress purchase until you have the dimensions for both and know they will work together.
Area Needed for a Bed
When you measure your bedroom for your bed, take into consideration any other space needs you'll have before you decide which bed size you can bring into the room. For example, if you will be placing two single beds next to each other, you'll need space in between each.
Do you know the size of the nightstand you'll place between the two beds? If so, factor that into your sizing consideration. If you plan to fill your available space with a King, you may not have room to place a chest, bench or other object at the foot of the bed. This limits the functionality of your space and decreases your ability to add to your decor.
If you have limited storage in your bedroom, you may need to purchase a bed with space underneath to store clothes, shoes or other items. Some beds come with floor-level storage units you can slide in and out, like drawers. Measure the amount of space you'll need from the bed to the end of any drawers or storage units you plan to use to make sure they won't hit the wall before they completely open.
If the bed sits directly on the floor, you may need to rely on an extra dresser or armoire for storage. Measure how far out the bottom drawer pulls to make sure you can use it conveniently next to the bed. Just because you can barely open a drawer next to a bed doesn't mean you want to deal with that for the many years you may own the dresser and bed.
Don't Forget Bed Heights
If you plan on buying a four poster or canopy bed, make sure you measure the height of your ceiling. Don't rely on word of mouth from the realtor or owner, if you are renting. Get the exact height of the ceiling to make sure your bed will fit. Consider whether you want to access the top of the canopy for cleaning. If so, you'll need to budget several extra inches of space between the canopy and ceiling.