Whether you're pitching a tent in your backyard or headed for the great outdoors for a week under the stars, careful planning will make your camping experience an event to remember. You don't need to be an expert or spend lots of money on hi-tech gadgets to make sure your camping trip is safe, comfortable and enjoyable.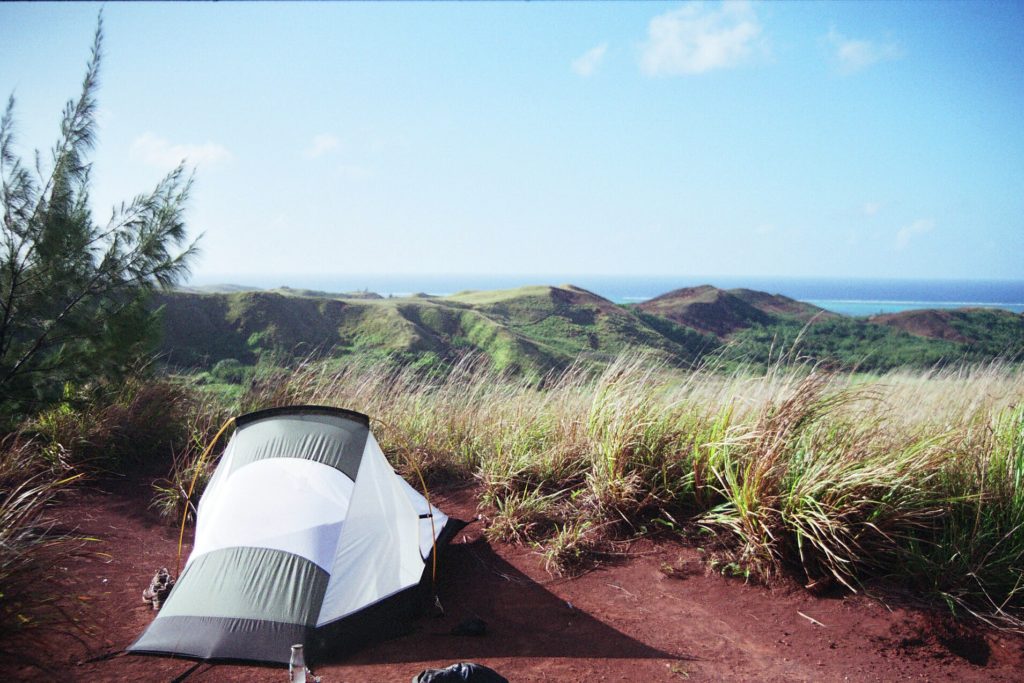 Gimme Shelter
Sleeping under the stars or on a simple tarp on a warm night is romantic, but you'll make a tasty meal for bugs. At the very least, bring some netting that lets you see the view but keeps pests out. If you're bringing a tent, set it up at home before you go to make sure you're not missing any parts, and run water over it to make sure it's hasn't developed any leaks. Bring extra stakes, some duct tape and rope to help make emergency fixes. Think about bringing some canvas flooring if your tent doesn't have a built-in floor.
Sleep Comfy
In addition to your sleeping bag, bring an air mattress. For easier inflating, bring a foot-activated pump and you'll be the hero of anyone who has also brought a mattress. If you won't be in a tent or won't have one with flooring, bring a large piece of plastic, canvass tarp or other waterproof ground cover.
Safety First
Bring a complete first aid kit and check the expiration dates on any ointments or medicines you find inside it. Bring two flashlights and extra batteries. A couple of walkie-talkies or two-way radios will keep you in communication in case cell phones don't work.
Eat Smart
Think lightweight and calorie-packed foods, such as freeze-dried meals you can heat and serve with just hot water. If you'll be active during the day, pack plenty of unrefined complex carbs, along with a selection of lean proteins. Canned goods help keep animals from smelling and trying to steal your stash at night, but they can get heavy, especially if you're hiking. Take items like rice and beans from their boxes and put them into large, resealable plastic bags. Flatout flatbreads are perfect choices for camping trips, letting you make easy to eat snacks and meals that don't require lots of pots, pans and cleanup.
Campfire Cookin'
Making meals over an open fire might seem like an adventure, but it can lose its charm quickly if you burn the food, undercook it or singe yourself. A Dutch oven is a campfire mainstay and lets you make wet and dry breakfast, lunch and dinner items. Bring cooking utensils with long handles not made of wood or plastic to help you avoid the heat, as well as long oven mitts. Make sure you have a stable grill you can place over wood or coals. Check your kitchen pantry at home and under the sink to spot items you might forget, such as tin foil, tablecloths, napkins and scrubbing pads.
Light Your Fire
Fire-starter options include charcoal, lighter fluid, matches, a lighter or fire stick. Put some dry tinder into a resealable plastic bag to help you get your fire going after it's rained and soaked your local sources of twigs and leaves. Be very careful about starting a wildfire – keep a bucket of water near your fire as well as a spray bottle of water to help keep flames down. Make sure you have six or more feet from your fire to dry vegetation.
Stay Fresh
Visit your bathroom before you go camping and write a checklist of all the things you take for granted every day as you groom yourself. Check the medicine cabinet and under the sink. Remember that the people you're with might not be as prepared and might ask to share your toiletries. Bring extra items you don't want to run out of.